I was seven when my parents joined Amway. Our house filled up with Amway products: boxes of Nutrilite™ vitamins, toaster pastries, Glister™ toothpaste, Artistry™ makeup. We washed our hair with Satinique shampoo; we washed our floors with L.O.C. ™ cleaner; we washed our dishes with Amway-brand dish soap; we strained our drinking water through Amway's filter. Our friends were Amway. Our vocabulary was Amway. We were 'Directs' going 'Diamond.' We 'showed The Plan' to anyone who listened.
We took photographs of one another inside our dreams: Here I am, a skinny nine-year-old posing proudly next to a kidney-shaped pool. Here's my mother in a pair of khaki shorts and a Hawaiian shirt descending a marble staircase. And my father, two thumbs up, lying on a king-sized canopy bed. We visualized, yes – but then we went one step further and made visual. We stepped inside our dreams, literally.
We had a fireplace, a poolside grill, and a river-rock deck with closing screens. We had an island counter. We had walls covered with mirrors. To get to my parents' master bathroom, I passed through a dressing area connected to a walk-in closet. The bedroom next to mine was expressly for guests; the one at the end of the hall became a study. One of two living rooms seemed intended only for show, and the planter inside the front door housed pots of plants – silk, they never wilted. The bathroom off the family room had an outside door and a shower for people coming in from the pool. We bought new furniture, new rugs, new artwork. I had never felt more proud.
Josh also showed signs of breakdown. After the presentation he took his customary position near the speaker, a hand-held recorder jutting provocatively from his hip; but because he wasn't in Dave's downline, he wouldn't be able to accompany him to dinner. Josh claimed that it was at such dinners that speakers, unfettered by FTC restrictions, could reveal "the good stuff." He proposed tailing Dave to the restaurant: "They couldn't stop us, could they?" When Jean talked him out of this, he became desperate to simply "go somewhere and meet people." Jean reminded him it was a school night for her. "Well, maybe we should talk to the hotel staff," he suggested.
Well Amway... I want you to know that even though your system may be very manipulative, you won't be able to mess with me and my friends. You can try all you want to tell my best friend to forget his friends, but you won't have the control to tell his friends and tell them to stay away from your loyal IBO. I hope you burn in hell for being responsible for ruining other powerful friendships due to your greediness. It's never going to work on me or my best friend. I'm an electrical engineer who'll do my best to provide him 20 times better advise than you'll ever give him. So go ahead and try to tell him different, I don't mind handling a challenge.
The Amwayers who had brought me to Dream Night were flying high on the drive home, whooping occasionally just to vent their exhilaration. I felt as though I had just sat through a year's worth of infomercials, with some high school pep rallies and a few Tony Robbins lectures thrown in. But to see all this as an exercise in mass hypnosis, according to Amway's literature, would be to "misunderstand" what is, simply, "the best business opportunity in the world"—an assessment, strangely enough, with which the rest of world is starting to agree.
Amway's time in business has not been without controversy. The multi-level company is not new to dealing with lawsuits. One lawsuit in the last ten years resulted in Amway paying $56 million to settle a case alleging it operates a pyramid scheme. Amway agreed to the deal to close a 2007 class-action suit. Here are some of the accusations Amway has received in its more than 50 years of business:
Yager made a name for himself as the father of the 'Yager System,' one of the first and most profitable motivational 'tools' businesses run by Amway distributors (also called 'tools scams' by detractors). Distributors produce motivational tapes and videos, or 'tools,' and sell them directly to their downlines for immediate profit. Tools promote Amway's free market philosophy but are not themselves Amway products – though the Yager Group is still today an Amway-approved training provider. The Charlotte Observer has said of Yager, 'He sells not only soap but an ideology and a way of life. Admirers speak of him with reverence, as if his next plateau of Amway achievement were sainthood itself.' The title of Yager's first book, Don't Let Anybody Steal Your Dream, was a Gerard household motto. We said it to one another with a near-religious zeal – like we were speaking in high-fives. I still feel nostalgic for my childhood when I hear it.
This article is all silly talk and based on no "real" evidence. There really is nothing "creepy" about it, it's business. It gives ordinary people and even highly successful people who are willing to work hard, the opportunity to become an entrepreneur. You as an individual must just pick the right company for you to partner with, which suits your values. Amway is a very successful Network Marketing company. I speak on behalf of the Network Marketing industry for I'm involved with another very successful Network Marketing company, which is a proven way of making good money. The Network Marketing industry is predicted by Paul Zane Pilzer to be the next trillion dollar industry by 2020. It's frowned upon because people don't see it as a "real" profession.
Third, you don't lie to me and sell me. That is the biggest thing. Everyone couldn't understand why my husband and I weren't laughing at the stories that lasted longer than the pertinent information. That is because I know psychology so well I know sales tactics to skirt around the truth. I was stone cold in the face and many were uncomfortable because we didn't react but the vibe in the room was creepy and we were watched closely. It was more of a "We have to choose to partner with you." Well guess what, I am putting you on interview like you are me!
My name is Matt and I am with the World Wide Group. We have Amway as one of our main distributors. Many people think bad things on Amway because of how Amway reps handled business in the past. Like many other companies however, they've transformed the ways of doing business to better suit the entrepreneurs out there. Most people, when trying to start a business pay tens of thousands of dollars trying to get set up just to open shop. This company allows you the opportunity to start your business for very little. Amway has a bad history (I'll give ya that), but now days they do all the hard work for us. They take care of all the contracts with other companies as well as maintain the cost of organizations for the consumers. If Amway was a sketchy company, do you really think that all these hundreds of fortune 500 companies would be lined up for partner with Amway? Just something to think about. This isn't a door to door salesman thing, nor is it a sell out of your garage kind of business, unless for whatever reason you want it to be. Starting up with this company allows you to do all the shopping you do anyway at your own store rather than going and giving someone else your money. Everyone that's looking at this right now already does what I do….only I get paid for it. It's that simple and true, whether you want to hold onto your opinions or not. When you teach other people how to shop off their own site, that's when bonus checks start building. You can easily make more money than anyone that signs you up by simple working your business better. It's not a get rich quick and it can be hard if you're not a people person, but it's a solid business if you're wanting something real, but like any business it takes your efforts to build your dreams. If you're wanting to build your dreams and are looking at these types of posts, then it's obvious that you need to change something in your life. Whether your change involves this business or another, I hope you take actions towards building those dreams sooner than later. If you're interested in taking the next step in you life and want to take a better look at this, then you can email me at s.generator@hotmail.com.... I'm simply here to help. You can visit my website to see what the business looks like. Find the link to partner stores on my site to see what stores partner up with us. www.ampenterprises.mychoices.biz.
"We formed the DeVos Family Council, which is made up of our children and their spouses and meets four times a year. The Family Council just approved a family constitution that essentially captures our family mission and values. … The Family Council also articulates how the family will work together in managing our shared financial interests and our philanthropy.
I went to a Amway meeting was one of the people in this situation they are creepy, the guy who tried to get me into Amway used my teammates death to incite conversation between us. He used my teammates death to try make profit off of me. I say try because i had this guy who did this spend money on me, who would buy me dinner and i would always tell them how cool the ideas are, every meeting was the same they made it seem like a family instead of a business. with a 200 dollar buy in they'd guarantee I'd make it back in a month or 2. Thankfully i chose a better financial option which was spent that 200 on weed and flipped that sack for money. made my money back in one day. Like to see them give results like hustling on a street, honestly they use aggressive terms just like the Presidential candidate they use aggression or use chances to take advantage of people who have experienced loss, they use comfort and happiness to overshadow the intentions they truly have next thing I know i'm being asked for a 200 dollar buy in then asked to go to trips to Iowa where i'd have to drop near a thousand to go. Now the guy who tried to get me to join alienates himself from everyone he has known who isn't into the Amway business. These are facts guys and girls they aren;t so much like a cult just someone who will do everything to get your money in a trickle down economic policy that doesn't work.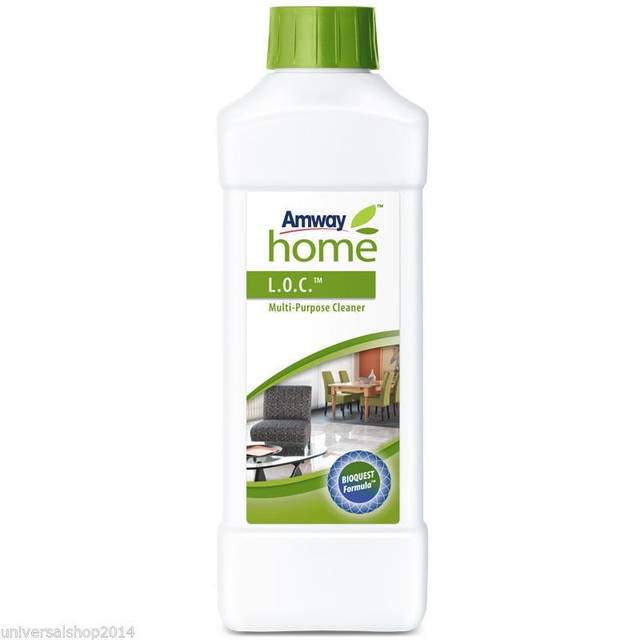 Days after the 2012 election, Dick DeVos picked up the phone and rallied Republican lawmakers to pass right-to-work in lame duck while they still had the votes, reportedly promising financial support to those members who would find themselves facing tough reelections and suggesting he would back primary campaigns against those who didn't step in line. "There's one family who gets these people elected, and consequently, you can assume they can get them unelected, too," says Gretchen Whitmer, who was the state Senate's Democratic leader at the time. 

In looking at U.S. respondents' abilities and attitudes regarding starting and running a business, the majority (88 percent) perceive themselves as socially supported (compared to 64 percent globally). When it comes to taking risks, 74 percent of U.S. respondents consider themselves to be risk-takers, compared to 47 percent of respondents globally.
The embarrassing jerk was my parents' upline, Vincent, who had Emerald status. I don't remember this man. My dad says, 'He was a creepy guy, just an incredibly creepy guy. I don't know how else to describe him . . . You actually felt, after being around the guy, that you needed to take a shower. Nobody wanted to be around him. He was a jerk, he was a liar. Just a despicable person.'
This said, according to Inter@ctive Week, "The commissions aren't all that great, even though they can add up to greater than 50 percent of the cost of the goods sold. If privately held Amway generated $6 billion in sales in 1998 as estimated, then each of its 1 million distributors would have pulled in, on average, only $6,000. It's nice extra income, but a livelihood only for the most talented, hardworking or aggressive. Or, for those with a large personal family tree.
An evangelical Christian who espoused the virtues of self-reliance, capitalism and the free market, Mr. DeVos was above all a superb salesman. He joined Jay Van Andel, his friend and business partner for 55 years, in marketing the concept of direct sales and turned the privately owned Amway Corporation into a global enterprise with more than $8.6 billion in sales in 2017, more than 17,000 employees and hundreds of thousands of independent salespeople.
The houses in Carlton Estates were a magnitude above those in our old neighborhood, where all of the concrete homes followed more or less the same design. These sat on larger lots and had deeper lawns, and each was entirely unique. There were second and third stories, and sloping, multilevel roofs. There were bamboo thickets obscuring homes from the street. Stone and wood exteriors. Stained glass windows. No sidewalks. No streetlights.