So you say you are successful at it. What level are you at, how many down lines do you have, how many friends have you lost, how many hours per week to you put into it after you have worked your full time job. What $ amount do you spend per month on products for your up line which inevitably reduces any bonus you made that month. If everyone that says they are successful would please answer these questions I do believe the truth will come out. My sons up line make it to platinum in 7 long years of tireless long hours. His group consists of rather low class individuals, quite uneducated. He has been at Platinum 6 years. He also instincts no tv, no sports, no social media. He wanted everyone on the bus to make each 100 phone calls. I thought I was going to come unglued on him trying to dictate his orders. You tell me...Is it worth loosing your entire friendships you have had for many years, lost relationships with family, constant stress and demands from up line to boost his bonus, juggling a coaching job, putting all pressures on wife to micro manage everything and do to her stress after coaching all day she has list and enormous amount of weight to a size 00. My son only 28 had developed wrinkles, very noticeable in 2 years. At the cost of all that for $500 a month extra income but yet they spend over that in product each month. It's totally insane. Look to each there own. I tried it but the convention in Kentucky was what complet turned me off. Dead head from Dallas, one stop for gas. No sleep, run to Friday night meeting. Up till 3 then back up at 6:00. And it just wasn't me not getting any sleep. This is how they hook you because you can not think rational being sleep deprived. Packed weekend with meeting from Diamond leaders that had nothing intelligent to speak about. Then the Sunday morning sermon comes. So ok, I go along for a bit but the ploy to have people go down firth, he is not an ordained minister, started trying to sleek in tongue. I totally walked out went back to the hotel lobby and was angry. It felt like they were playing with my intelligence. Now where do you think those donations those poor suckers fave, why lined in his pockets of course. The tickets, bus, hotel cost over $400 plus snack, drinks etc. I wasn't stupid enough to buy into the KTD materials but if course son and daughter n law did. They go to 3 conferences a year. For what. Listen to a woman Brahe about her mansion, 7 bathrooms. $4000 pots on her front porch. Yeh the say they made it to the big time but in reality most don't. No way in gods green earth would I waste Moët that frigiously. Not to mention 7 Arabian horses. Who doesn't want to be rich. I just not a conformist to be dictated to what my religious beliefs should be. They twist every in the bible and demand the group(new family) to followvstrictsborders from Plat leader. All he does is warp people's minds, tear them down and mold them into mini Joel. That's brainwashing and it is against the law. Before its all said and done I'm bringing him down for the the turmoil he has put my son in and pain he had caused me. It's not suppose to be be like that but what I saw was nothing short of what a. I hope someone reapeobs
When i was 23 years old I was introduced to Amway through mutual friend. I had never heard of the company before that time. I went to school for business, yet was bartending because I couldnt find a job that I was really passionate about. This was of making money was foreign to me, but I have always been open minded. I have now been in business for 9 years. The 1st 5 years I was only making between $4,000-$6,000 a year. It was really me just learning how to better communcate with people and developing myself as an individual( I was extremely intreverted when I got in business). For me, this has been a phenomenal opportunity! I have also realized that many teams under the Amway umbrella do very different techniques, just like not all football teams under the NFL banner are ran the same way. I can honestly say that I have never bought toilet paper online so can't relate to that statement. As far as "loosing a friend". If your "friends" are negative and dont support you, then why would you continue to associate with them? Life is to short to be around people who don't believe in you. I think this is a wonderful opportunity, but obviously not for everyone! "Pyramid schemes" are illegal in the US and companies like Nike, Apple & the NCAA FBS would probably stay away from such thing. (That's just 3 of the hundreds of companies partnered with Amway). Their are bad apples in every bunch, but that doesnt mean all the apples(Amway business owners) are bad. Just someone who is 32 and speaking from personal experience. Hopefully people wont make a decision based off of someone who didnt make it, or even get in business.
Amway is probably the most widely used of the "sell our products out of the comfort of your own home and be your own boss!" services, the ones that appeal to the unemployed with promises they'll get rich quick (and also encourages them to relentlessly recruit new members). And on the surface it looks fairly plausible, especially when you look at how much money Amway rakes in every year: in 2014 Amway sold $10.8 billion worth of products, so why shouldn't you try to break off a piece of that action?
The prospect is alarming enough that Charles Paul Conn, in Promises to Keep, works hard to prove it'll never happen. "The reality," he tells us, "is entirely different from what might be predicted by a statistician with a slide rule." He points to the millions of likely untapped prospects—youths, retirees, downsized professionals, foreigners—although he fails to acknowledge that recruiting them would only make the Business hungrier. More plausibly, he adds that Amway is a small part of the population and will stay that way. The Business's high dropout rate, he explains, though "often cited as a negative factor, actually serves to keep the pool of potential distributors large." In other words, Amway's salvation is its high rate of failure.
Yager made a name for himself as the father of the 'Yager System,' one of the first and most profitable motivational 'tools' businesses run by Amway distributors (also called 'tools scams' by detractors). Distributors produce motivational tapes and videos, or 'tools,' and sell them directly to their downlines for immediate profit. Tools promote Amway's free market philosophy but are not themselves Amway products – though the Yager Group is still today an Amway-approved training provider. The Charlotte Observer has said of Yager, 'He sells not only soap but an ideology and a way of life. Admirers speak of him with reverence, as if his next plateau of Amway achievement were sainthood itself.' The title of Yager's first book, Don't Let Anybody Steal Your Dream, was a Gerard household motto. We said it to one another with a near-religious zeal – like we were speaking in high-fives. I still feel nostalgic for my childhood when I hear it.
if people are simply looking to become rich quickly by signing up as many people as they can, yeah, it can be a sh*t program to get into. but if people are actually looking to help each other out and create a supportive atmosphere, then its a good thing to be around. the things i've learned at the meetings and conferences have helped me immensely in all areas of my life because i'm way more confident now to pursue my own dreams outside of amway.
When HIV first came out, President Reagan formed a commission and I was honored to be on that commission. I listened to 300 witnesses tell us that it was everybody else's fault but their own. Nothing to do with their conduct, just that the government didn't fix this disease. At the end of that I put in the document – it was the conclusion document from the commission – that actions have consequences and you are responsible for yours. AIDS is a disease people gain because of their actions. It wasn't like cancer. We all made the exceptions for how you got it, by accident, that was all solved a long time ago.

Qualifying for compensations needs more quantity compared to the majority of various other companies, this keeps new suppliers at a loss for a longer period of time. In order to qualify for a paycheck a rep have to do 100PV per month. This would not be such a large deal if the average factor wasn't somewhere around $3.00. This implies new distributors have to move $300.00 a month in quantity to get paid. Typically, most other business can be found in someplace around $1.10 to $1.50 per factor, meaning the brand-new rep would only need to move $110.00 to $150.00 or so per month to qualify.
I absolutely agree with this post! I was recently approached by a friend to attend a "business meeting" regarding a "great business opportunity on the Internet" but he did not wanted to say anything until the meeting happened with him and his friend, who supposedly was the owner of this business venture. When I arrived to the "meeting" Suprise! I saw other friends there and about 300+ other unknown people. Immediately warning bells started ringing and I knew it was a pyramid scam anyhow, I stayed for the meeting and indeed by the end my suspicions were confirmed and it became quite obvious that the my friend's friend was the recruiter. A few days later I heard back from a very close friend of mine who had also been approached and attended a separate meeting, she questioned me about it because the recruiter told her that I was "very excited at joining this venture" which of course was an absolute LIE and an obvious attempt to manipulate and pressure her to join! After two weeks, the recruiter contacted me ACCUSING ME of stealing a USED lip gloss from his wife the day of the so called meeting and then proceeded to ask me why hasn't he heard back from me?!?! Could you imagine? The freaking nerve of these people!!!! Of course I put him in his place and hope that he never, ever dares to contact me again because if he does I will file a complaint for harassment!!
2. Amway is notably owned by author and owner of Orlando Magic basketball team Rich Devos and Chairman of US Chamber of Commerce, Steve Van Andel. Pretty sure the government would not have the owner of an illegal pyramid scheme as their Chairman and could definitely find Mr Devos Courtside at a game to arrest him for his 11 billion dollar illegal business.
After graduating from high school in 1975, Betsy enrolled at Calvin College, her mother's alma mater. Calvin's mission, as stated in the 1975–1976 course catalog, was "to prepare students to live productive lives of faith to the glory of God in contemporary society—not merely lives that have a place for religion … but lives which in every part, in every manifestation, in their very essence, are Christian."
Whereas The Plan is supposed to provide a simple means to a desirable end, for Josh, Jean, and Sherri the process of recovery had become an end in itself. Josh and Jean would constantly tell me how World Wide's books and advice had enriched their marriage and helped them to communicate with each other (the bolstering of marriage and family is a major theme in Amway). The Amway lore is also full of distributors, perhaps abused as children, who "couldn't even look people in the eye" when they joined, but who were now confidently showing The Plan to all and sundry.
Amway and its founders have long had deep ties to the Washington D.C., and particularly the Republican Party. The current House basically has a minor Amway caucus with five former distributors and Amway has been one of the largest donors to the Republican Party since the early 1990s. DeVos's son, Dick, ran for governor of Michigan in 2006 and his wife, Betsy, is currently the Secretary of Education in the first Trump administration. She has speculated that the DeVos family has donated around $200 million to Republican candidates. 

Betsy's campaigning earned the attention of the Ford team, which tapped her to attend that year's Republican National Convention in Kansas City as a participant in the "Presidentials" program for young Republicans. The budding politicos attended training on campaign strategy and political techniques, and were divided into groups based on geography so that they could get acquainted with potential allies from their home states. There were also more practical desires for a squadron of young volunteers at a contested convention: "Anywhere there needed to be noise, there were always kids," Betsy Prince told a reporter for the Holland Sentinel in 1976 ("Betsy Helps Cheer Ford Through in Kansas City," read the headline, beside a photo of a T-shirt-clad Betsy sporting a feathered, Farrah Fawcett-lite hairdo).
The Amway Center makes it easy for families to come out for events, providing a cute play area for younger guests to climb, shoot baskets, and test their memory with STUFF's Magic Castle. There are entertainment areas for older fans too. The Nutralite Magic Fan Experience creates an interactive journey through Magic history, looking at players, big moments, and the history of the franchise.
Their vertically integrated supply chain is one of longest in the industry. In addition to running plants, they own organic farms. They have farms in Brazil, Mexico, and the state of Washington where they grow and harvest key botanical ingredients like echinacea, spinach, alfalfa, watercress, and cherries.  They then take those products and manufacture intermediates.  Cherries, for example, are processed for Vitamin C. These intermediates they both use in their own products and sell to other companies.
I shopped with Amway about 20 years ago when a neighbor in my apartment building became a sales rep for them. I really liked the cleaning products which were pure and did a great job of cleaning everything! I had a terrific rep who sold the various products that interested me. I was always very impressed by Amway. To my knowledge, Amway has always had an impeccable reputation and the highest quality products. I didn't find any reason to dislike the company back then and certainly have no reason to dislike it now!

The Amway Corporation was founded in 1959, ostensibly as a small-scale manufacturer of "biodegradable" detergents (beginning with Liquid Organic Cleaner, the patent for which Amway acquired from a struggling Detroit scientist). It has since grown into a $6 billion-a-year consumer-products behemoth selling everything from groceries to lingerie to water filtration systems. These products aren't available in stores, though. The key to Amway's success is its curious distribution system: Instead of using retail outlets and mass-media advertising, Amway licenses individual "distributors" to sell its goods from their homes. The distributors are independent franchisees; they buy products from Amway at wholesale and resell them at the "suggested retail" price, pocketing the difference as profit. Distributors are also paid a percentage of their sales (from 3 percent to 25 percent) by Amway itself. But the detail that distinguishes Amway's "multilevel marketing" scheme is that it rewards distributors for bringing new recruits into the sales force. Distributors get a cut not only of their own sales revenues, but of sales made by their recruits, their recruits' recruits and their recruits' recruits' recruits, a branching pyramid of lineally descended Amwayers known as a distributor's "downline."
We also were in business in Amway and we DID make money.  We worked hard and earned it.  BUT, as with any business, especially a direct marketing, we had uplines (the people above us) who were cheats and liars and only wanted money for themselves, not others.  They in effect, stopped us at a certain level from making anymore money.  We changed to a different group, but by then our dynamic was gone and we couldn't do much.  As with any business, NOT just Amway, you have to deal with people.  And THAT is the problem.  My husband got tired of fighting and not getting anywhere and he quit.  I am still in it because, let's face it, the products ARE the BEST.  We started sometime around 1986.  We met some fantastic people, we had the time of our lives, and it WAS our life.  I missed it terribly, and I still miss alot of those people.  But through it, we came away with MANY many good things learned, and still do have some very close friends from it.  My upline now is my VERY best friend in the world, more like a sister.  We are older now and have plenty of money for ourselves, so our interest is not in making money at this point, but simply living our wonderful lives now.  If you are out to make money, you CAN do it in Amway.  But the right way is the way to do it.  Don't cheat, be good to your people, and really believe in what you have and what you can do.
I did pick-ups for several depressing weeks. Apart from Sherri, I never saw any sign of another customer. It was like one of those dusty, deathly-still mom-and-pops frequented only by regulars who come mainly to chat—and I was oppressed with a similar sense that the proprietors needed my money more than I needed their merchandise. It was actually a relief when, one week, Josh and Jean left town without warning me.
i've been to events, i attend meetings, i buy and use the products (but only the ones i actually like, like some of the kid vitamins cuz my kid actually really likes 'em, and their makeup/skincare i really like because it works for my skin)….there has never been one mention about "ditching your family or friends", there has never been any pressure to buy nothing but Amway….
It isn't known what, if anything, the DeVoses said to Governor Snyder to change his mind and detonate this atomic bomb in Michigan politics. But Snyder would've been under no illusions about the possible consequences of inaction. "There was all kinds of scuttlebutt that if Snyder didn't sign up for right-to-work in 2012, he would've bought himself a primary in 2014," says Demas of Inside Michigan Politics. "I think Snyder understands the powerful place the DeVoses have in Michigan, and that it's often more trouble than it's worth to tangle with them."
Amway has been in business for more than fifty years, and they seem to pay to their IBOs according to their compensation plan. Besides, they appear to have a positive online reputation. The customers are amazed with their customer service that involves pleasant and polite people who are always there to resolve any problem you might have. It is extremely easy to sign up and make an order. This professional and big American company offers a huge selection of useful products and a lot of benefits. The purchases usually arrive very fast and feature high quality. These include products from nutrition to bath, beauty and home.
From time to time the absurdities and contradictions of The Business would surface in Josh's conversation. In one of his many unguarded moments, he voiced a preference for Amway Scrub Rite because it ran out more quickly than the "superconcentrated" Amway cleaners, enabling him to buy it more often. Catching himself, he quickly added, "Of course, it still lasts a long time." This puzzled me. Why was Josh so eager to shovel money at Amway? The rational thing would be to minimize his own purchases while strong-arming his downlines into buying as much as possible. But, of course, if everyone did that, the whole business would evaporate. This is Amway's central dilemma.
I have been experiencing the Amway Opportunity and Teams for 2 years now... best thinks ever happen to me. The best advise I can give to people is don't trust me or any one on internet. The haters probably have their own and very specific reason to be mad at this company but experiment it for yourself and see if it is for you or not! I was so skeptical and I am so bless I didnt listen all the bad things said on this company their ethic and their partnership with N21 made it for me so far the most growing and exciting experience!!! You don't know me but I am someone that needs ethic, equity, respect of human being and every living creature... I found that in so many level through this company!!! Our over consumption and crazy society is (for me) so wrong, it put sens back into my life and I can create my own economy since I am involve in this MLM!!! I love that chance and opportunity. Thanks Amway and all my beautiful team mate I am associate with... So bless to have met you on my path and thanks for your love and support!!
Clockwise, from upper left: Amway cofounders Jay Van Andel (left) and Richard DeVos (center) meet in the Oval Office with President Gerald Ford, who is holding a copy of Richard's book, "Believe!"; former Florida Gov. Jeb Bush and Richard DeVos during a 2009 event at the Scripps Research Institute; an aerial shot of Dick & Betsy DeVos's primary residence in Ada, Michigan; Dick & Betsy enjoy their courtside seats at an Orlando Magic game—an NBA team owned by the DeVos family. | National Archives; AP; Getty Images
In a breakfast speech to volunteers at Holland Christian Schools on May 12, 1975, Ed Prince warned that lazy and neglectful U.S. citizens were not doing their fair share, forcing the government to, as a Holland Sentinel article described it, "play an increasingly larger role in our daily and personal lives." (You don't have to listen too hard to hear an echo of Ed Prince in his daughter, Betsy. "[For welfare recipients] to sit and be handed money from the government because they think a job like that is beneath them," the heiress sighed to the Detroit Free Press in 1992. "If I had to work on a line in a factory, I would do that before I would stand in line for a welfare check.")
Today, the FTC announced a settlement with Fortune Hi-Tech Marketing (FHTM), a company that operated an illegal pyramid scheme disguised as a multilevel marketing program. Over 350,000 people were scammed out of a total of at least $169 million. The settlement bans FHTM from the multilevel marketing business and from deceiving consumers. FHTM will fork over at least $7.7 million, which will be returned to consumers.
The Club Level at the Amway Center -- between the Terrace and the Promenade -- splits into several types of premium seating. There are suites, including the Founders Suite which can accommodate 16 and the larger Presidents Suite, each providing a plush and roomy space from which to enjoy the game. Loge seats are among the most popular though, combining great additions like all-inclusive food and drink with a close-to-the-action feel.
Oh my gosh… WHAT? Amway? That company that's been around for 50 years? That company that partners with 3,500,000 entrepreneurs? That company that's partnered with Disney, Barnes & Noble, Best Buy, Sears, etc…? That company what works in 80 countries? Amway's CEO is the head of the US Chamber of Commerce? 65 laboratories? 500 scientists? yeah… Total scam… I mean why purchase higher quality products through a single mom or a freshly graduated student needing to pay off his school loans? Walmart and Amazon need all the support they can get. And they waste money on advertising to get people to buy crap from China!
In 2017, a Chandigarh court framed charges, under Section 420 of the Indian Penal Code and the Prize Chits and Money Circulation Scheme (Banning) Act, against two directors of Amway India, William Scot Pinckney and Prithvai Raj Bijlani. This was based on a cheating case filed by eight complainants in 2002, following which the Economic Offences Wing had filed chargesheet in 2012. A revision plea moved by the two Amway officials against the framed charges was dismissed in 2018.[129][130]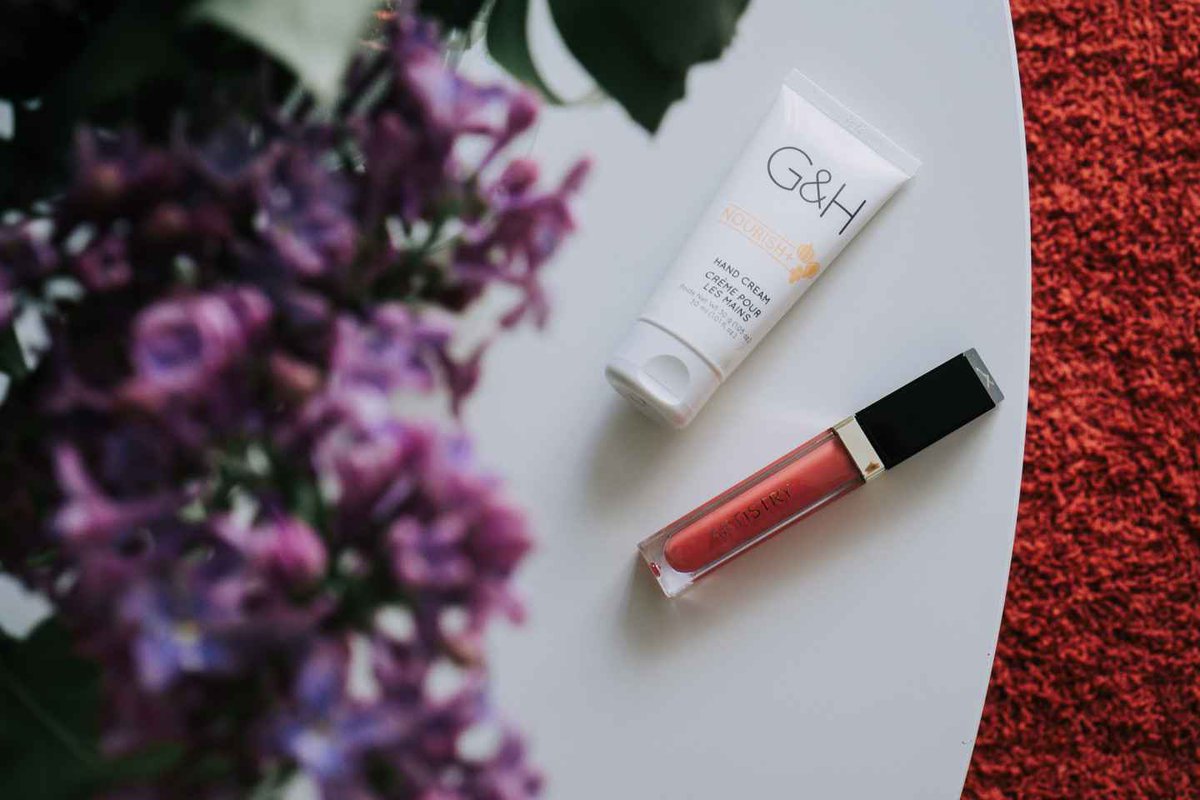 Whereas The Plan is supposed to provide a simple means to a desirable end, for Josh, Jean, and Sherri the process of recovery had become an end in itself. Josh and Jean would constantly tell me how World Wide's books and advice had enriched their marriage and helped them to communicate with each other (the bolstering of marriage and family is a major theme in Amway). The Amway lore is also full of distributors, perhaps abused as children, who "couldn't even look people in the eye" when they joined, but who were now confidently showing The Plan to all and sundry.
The recently published book, No One Would Listen, by whistle blower, Harry Markopolos, dramatically describes how SEC regulators ignored his alerts and allowed the Bernard Madoff Ponzi scheme to grow to enormous proportions. Their failure to act caused harm to thousands more people, despite his written and detailed warnings, which he brought to the agency five separate times over an eight-year period of investigating the scam. Additionally, the news media such as the Wall Street Journal and Forbes magazine also failed to respond to his evidence which he offered them. Madoff was apparetnly treated as "too big to expose."
This family-government approach has so far enabled the DeVos family to avoid the public schisms and disagreements that have plagued other multigenerational dynasties. Any dissent is hashed out in private, and that enables the family to focus its collective efforts with the precision of a scalpel and the power of a chainsaw. If you're a politician who wins the family's support, you'll receive several maxed-out checks from multiple family members, all in a bundle.
With AWS Just-in-Time Registration, users are assured their Amway device will talk only to Amway's AWS IoT platform—not to a different IoT platform or a hacked version that sits in between. For Amway, Just-in-Time Registration ensures a given device truly is an Amway manufactured device, and not a fake. For Amway's devices, Just-in-Time Registration is handled by the Atmel microprocessor within each unit. "Valid certificates for our air-treatment systems are actually created before they even leave the factory floor," says Binger.
For dinner before a game, there are a number of options at the arena. One thing to keep in mind is that Loge ticket holders are also entitled to dinner at Jernigan's Restaurant on the Club Level and have the exclusive option to reserve a table from 5:30 - 6:30 pm as premium ticket holders. Regardless of when you're going, reservations are recommended.
On August 10, 2007, Quixtar announced that it had terminated the businesses of fifteen of the plaintiffs involved in the lawsuit,[52] and sought and received a temporary restraining order and preliminary order of injunction in a Michigan court preventing them from interfering with the LOS, soliciting IBOs for their new company, or disparaging Quixtar or the business in any way.[53][54] In mid October 2007, Quixtar argued that the former distributors were in violation of the court order since TEAM continued to have meetings and sell motivational materials. In Grand Rapids, Michigan, Quixtar argued that TEAM was using Quixtar's proprietary information to promote its meetings and sell materials. The court held in favor of Woodward and Brady and allowed TEAM to continue to operate.[55]
Amway breaks down its commission by PV and BV. The PV is your total point value for monthly sales, while your BV is percentage cash value based on the PV. There are possible bonuses at certain PV levels. The actual cash value of your downline is predictably complicated and, like credit card points, cleverly encourage more spending on Amway's products.
Amway's health and beauty brands include Artistry, Satinique, Hymm, Body Series, Glister, Moiskin (South America),[40] Nutrilite, Nutriway (Scandinavia and Australia/New Zealand), Attitude (India), eSpring, Atmosphere and iCook as well as XL and XS Energy drinks. Other Amway brands that were discontinued or replaced include Tolsom, Eddie Funkhouser New York, or beautycycle (Eastern Europe).
While noting that the settlement is not an admission of wrongdoing or liability, Amway acknowledged that it had made changes to its business operations as a result of the lawsuit. The settlement is subject to approval by the court, which was expected in early 2011.[10] The economic value of the settlement, including the changes Amway made to its business model, totals $100 million.[131]
Scott confidently reprised decades' worth of conservative alarmism, invoking inflation and national debt and other flat-earth bugbears in a doomsday routine as charmingly archaic as it was fatuous. An accurate narrative of the last few decades—growing productivity, GDP, and per-capita income, accompanied by a massive upward redistribution of wealth—would hardly have packed the millennial portent Scott was looking for. The Second Wave, like Communism, like all the works of man, was destined to decay and collapse, making way for the coming entrepreneurial kingdom—which, for those who lacked faith or zeal, would bring a day of reckoning. Were we ready? To prove he "wasn't making this crazy stuff up," he littered the floor with copies of Fortune, Money, and Forbes, citing the relevant disaster stories. I felt like I was back at ENTERPRISE 2020.
Some friends of mine are into Amway & are showing it to me. I am skeptical, but as I look into it things are looking good. There's some points in one of the first books you read that appear to contradict what the uppers are saying, but that's where that "Ask Questions" part comes in. Anyone can make a company look bad, either by accident or for lolz. Those that only buy their own product aren't necessarily doing it wrong, but they won't make as much as thewy would 'hiring' a 'team'. Essentially the distributor gets points for product sold, then paid on total point value (PV). Anyone can surpass their mentors, so not shaped like a pyramid :)
This is the worst company on earth DO NOT SIGNUP WITH THEM IT IS A COMPLETE SCAM. When I signed up They offered me supposed free sample value of $150 witch in the end I ended up paying double the price for. So if that's not bad enough they also signed me up for some LTD crap without my approval or knowledge of doing so which charged me $50 a month after all said and done I tried to call them and they said if I were to cancel they would charge me $150 cancellation fee so to anybody that's reading this avoid amway at all cost
To Bill, dupes would always be dupes, and he signaled his confidence in this by launching into a monologue that would have caused a scandal before a more critical audience. He told us, matter of factly, that World Wide had $8 million in assets, in which only those at the Diamond level had any equity; that the twenty World Widers who sat on its board frequently had food fights that splattered the HQ's silk wallpaper; and that World Wide tapes are so bad that Bill himself would regularly throw them out his car window. In short, he was tossing us rope to hang him with, baldly acknowledging that World Wide was nothing but a support system for a bunch of fast-talkers who lived high on the hog by charging their bamboozled underlings outrageous prices for spurious advice. This was the most damning critique of Amway I had ever heard. Yet none of it mattered to the crowd; they seemed only to be dreaming of the fancy wallpaper that they might one day be able to soil.
In this, Dick and Betsy DeVos' familial roots serve as an object example. Dick is the eldest son of Richard DeVos, who co-founded Amway in 1959, and grew it from a meager soap factory into a multinational colossus with $9.5 billion in annual sales, enlisting his children to manage and expand the company. Betsy hails from a dynasty of her own. In 1965, her father, Edgar Prince, founded a small manufacturing company that came to be worth more than $1 billion on the strength of Prince's automotive innovations, which include the pull-down sun visor with a built-in light-up vanity mirror.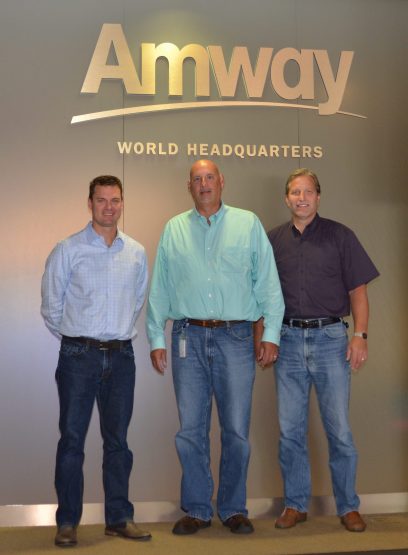 My uplines' despair made me reluctant to add to their failure. But I had stayed in too long already. Having run out of other things to buy, I had resorted to subjecting my cat to Amway pet food. And I began to sense that when Josh and Sherri looked at me, they—in their last-ditch hopes—saw Diamonds. Before I disappeared from their lives, however, I accompanied them to one last Rally.
A 1998 analysis of campaign contributions conducted by Businessweek found that Amway, along with the founding families and some top distributors, had donated at least $7 million to GOP causes in the preceding decade.[76] Political candidates who received campaign funding from Amway in 1998 included Representatives Bill Redmond (R–N.M.), Heather Wilson (R–N.M.), and Jon Christensen (R–Neb).[74]