So you say you are successful at it. What level are you at, how many down lines do you have, how many friends have you lost, how many hours per week to you put into it after you have worked your full time job. What $ amount do you spend per month on products for your up line which inevitably reduces any bonus you made that month. If everyone that says they are successful would please answer these questions I do believe the truth will come out. My sons up line make it to platinum in 7 long years of tireless long hours. His group consists of rather low class individuals, quite uneducated. He has been at Platinum 6 years. He also instincts no tv, no sports, no social media. He wanted everyone on the bus to make each 100 phone calls. I thought I was going to come unglued on him trying to dictate his orders. You tell me...Is it worth loosing your entire friendships you have had for many years, lost relationships with family, constant stress and demands from up line to boost his bonus, juggling a coaching job, putting all pressures on wife to micro manage everything and do to her stress after coaching all day she has list and enormous amount of weight to a size 00. My son only 28 had developed wrinkles, very noticeable in 2 years. At the cost of all that for $500 a month extra income but yet they spend over that in product each month. It's totally insane. Look to each there own. I tried it but the convention in Kentucky was what complet turned me off. Dead head from Dallas, one stop for gas. No sleep, run to Friday night meeting. Up till 3 then back up at 6:00. And it just wasn't me not getting any sleep. This is how they hook you because you can not think rational being sleep deprived. Packed weekend with meeting from Diamond leaders that had nothing intelligent to speak about. Then the Sunday morning sermon comes. So ok, I go along for a bit but the ploy to have people go down firth, he is not an ordained minister, started trying to sleek in tongue. I totally walked out went back to the hotel lobby and was angry. It felt like they were playing with my intelligence. Now where do you think those donations those poor suckers fave, why lined in his pockets of course. The tickets, bus, hotel cost over $400 plus snack, drinks etc. I wasn't stupid enough to buy into the KTD materials but if course son and daughter n law did. They go to 3 conferences a year. For what. Listen to a woman Brahe about her mansion, 7 bathrooms. $4000 pots on her front porch. Yeh the say they made it to the big time but in reality most don't. No way in gods green earth would I waste Moët that frigiously. Not to mention 7 Arabian horses. Who doesn't want to be rich. I just not a conformist to be dictated to what my religious beliefs should be. They twist every in the bible and demand the group(new family) to followvstrictsborders from Plat leader. All he does is warp people's minds, tear them down and mold them into mini Joel. That's brainwashing and it is against the law. Before its all said and done I'm bringing him down for the the turmoil he has put my son in and pain he had caused me. It's not suppose to be be like that but what I saw was nothing short of what a. I hope someone reapeobs
Prior to Downtown Master Plan 3, the Orlando Magic's ownership, led by billionaire Amway founder Richard DeVos and son-in-law Bob Vander Weide, had been pressing the City of Orlando for a new arena for nearly ten years. Amway Arena was built in 1989, prior to the recent era of technologically advanced entertainment arenas. With the rush to build new venues in the NBA (and sports in general), it quickly became one of the oldest arenas in the league.
One of the biggest employers in GR by a longshot, which means competition - the healthy kind that would keep the company continually improving and testing itself - is in short supply. Also a bit of a disconnect between how employees perceive the company and how "the rest of the world" perceives the company. Can make some projects less than effective as a result.
From that point forward it became more demanding and more exhausting. Our lives had been taken away. There were Thursday meetings, Saturday events, Sunday night meetings, conferences, etc. We just lost control of it all. And on top of everything else, we were losing money, not gaining money. Finally, in mid-December, I told our mentors we couldn't do it any longer. Their first response was to blame my father who I had mentioned was skeptical (like any normal person would be). They immediately assumed he had forced us to quit when it was honestly our own decision. My dad was supportive. The next day we were cut out of their delusional lives completely. We were de-friended and blocked on social media and never to speak a word to us again.
After the speech I told the guy that this isn't for me, I'm sure it works for you, but it wouldn't for me, and he tried to slow me down from walking out and managed to get one of his buddies to talk to me as to why I should reconsider. I asked him some questions, but he really didn't have a script and he got shot down and walked away. I said, "it was great meeting you, thanks for the opportunity, I hope I didn't waste your time and have a good life."
Limitation on ownership was not a concept I was familiar with as a middle-class child – everything could be mine. I had never experienced a feeling of lack. I never wanted for anything I needed. I was never told we couldn't afford something I asked for. While the thing I asked for might be denied me, money was never given as the reason. 'Spoiled' was a word I heard often from family and friends, and I was proud of it. I thought I deserved to be spoiled – I was fully ignorant of the negative connotations of the word. By the very fact of being me, I believed I deserved material things.
Oh my gosh… WHAT? Amway? That company that's been around for 50 years? That company that partners with 3,500,000 entrepreneurs? That company that's partnered with Disney, Barnes & Noble, Best Buy, Sears, etc…? That company what works in 80 countries? Amway's CEO is the head of the US Chamber of Commerce? 65 laboratories? 500 scientists? yeah… Total scam… I mean why purchase higher quality products through a single mom or a freshly graduated student needing to pay off his school loans? Walmart and Amazon need all the support they can get. And they waste money on advertising to get people to buy crap from China!
I used to be an Amway and NuSkin distributor. I think the biggest problem with this type of business now is that, everyone knows about it and have heard about it.  There are so many many companies just like this and many more coming into the market. People are just plainly sick of hearing MLM product proposals. I do see a problem with this type of business but if your committed and willing to work hard, I can see that you will be successful.  I am not one who want to continue pressuring people to buy and make the minimum purchase to get my commission.  Many fail because they value friendship over their business and they don't want to constantly hound their down-line to make their monthly quota.  
Amway doesn't operate this way. Amway IBOs don't make any money by bringing more people in – not a single cent. They make money when products are sold, not from recruiting. On each product sold, Amway sets aside a portion of the product cost as a "bonus." This is shared by IBOs who work together in sales groups, according to their contracts with Amway.
"This is an extremely contentious, controversial business model," business consultant and author Robert L. FitzPatrick told the Detroit Free Press in 2006. "If you go to work for Hewlett-Packard, you don't walk in the door saying, 'Hey, I wonder if this is a scam?' But anybody who gets into multilevel marketing will have to deal with that question."
Quixtar also markets through their website products from partner stores whose list can be found at Quixtar website. Quixtar utilizes the Employee & Affiliates Purchase Program discount pricing structure for purchases from most of these third-party partner stores. Purchases from some of them (generally called discount-only partner stores) may not gain the P/V & B/V (measures of sales volumes, used for calculating bonuses to be paid) normally associated with an IBO's purchases.[7]
I look Amway in this way....it provides a person with personal development goal. This is the most valuable asset not only in business but yourself. The business system may not be your cup of tea but personal development is a must in 21 century.Looking at the history, all the successful have a hand in self development either in terms of mentorship, coaching or trainings. It's obvious you cannot grow your business if you have not developed yourself which goes towards setting goals, having life fulfillment and teaching your highest potential. If amway was not your cup of tea , you did not understand the business or you did not give it time and you didn't have a business mindset; then you have no point of influencing others in your lopsided way.I love Amway the way I love wealth affiliate university as an affiliate marketer
"This is an extremely contentious, controversial business model," business consultant and author Robert L. FitzPatrick told the Detroit Free Press in 2006. "If you go to work for Hewlett-Packard, you don't walk in the door saying, 'Hey, I wonder if this is a scam?' But anybody who gets into multilevel marketing will have to deal with that question."
I met with them the second time, and of course, they wouldn't tell me right there what the company was or what it did. I mean, why would they, they knew I would go online and read all the crappy reviews. They said "hey, tomorrow is this meeting, I don't know if we can get you in there but I'm gonna talk to my mentor and see if we can reserve you a seat," (yeah right, like that would be hard to do, but they have to make it seem like only a select few get in). The next morning he confirmed with me that he had pulled some strings and got me that seat and that he was going to introduce me to some people so told me to go early.

Besides earning money off your own sales, you also earn a percentage of the income generated by the distributors that you've brought into the program (these are known as your downline). Often there are bonuses for selling particular amounts of product or signing up a certain number of new members; you can earn cars and trips as well as cash. Sounds good, doesn't it? And being part of a well-run MLM business can be a lot like being a member of a large extended family.
In October 1994, Amway gave the biggest corporate contribution recorded to that date to a political party for a single election, $2.5 million to the Republican National Committee, and was the number one corporate political donor in the United States.[73] In the 2004 election cycle, the organization contributed a total of $4 million to a conservative 527 group, Progress for America.[75]
[1]The FTC's ruling that Amway is not a pyramid scheme is based partly on the "70-10 Rule": To qualify for Performance Bonuses based on downlines' sales, an Amway distributor is required to sell, according to Amway's Business Reference Manual, "at wholesale and for retail at least 70 percent of the total amount of products he bought during a given month"—this is supposed to prevent "inventory loading," the forced purchase of unsalable merchandise. Amwayers are also required, for the Performance Bonus, to sell to at least ten retail customers in a given month, which ensures that real business is being conducted.
Amway Center has an assortment of mid-level luxury seats and club seating, located below the upper bowl.[21] This contrasts Amway Arena's design as its luxury boxes are above all seats and suspended from the ceiling. The arena's design was unveiled at Amway Arena on December 10, 2007, with an official press release the next day.[22] The floor of Amway Center is designed with arena football in mind, as it features more retractable sections that will permit squared end zone corners, a feature previously not possible for Orlando Predators games.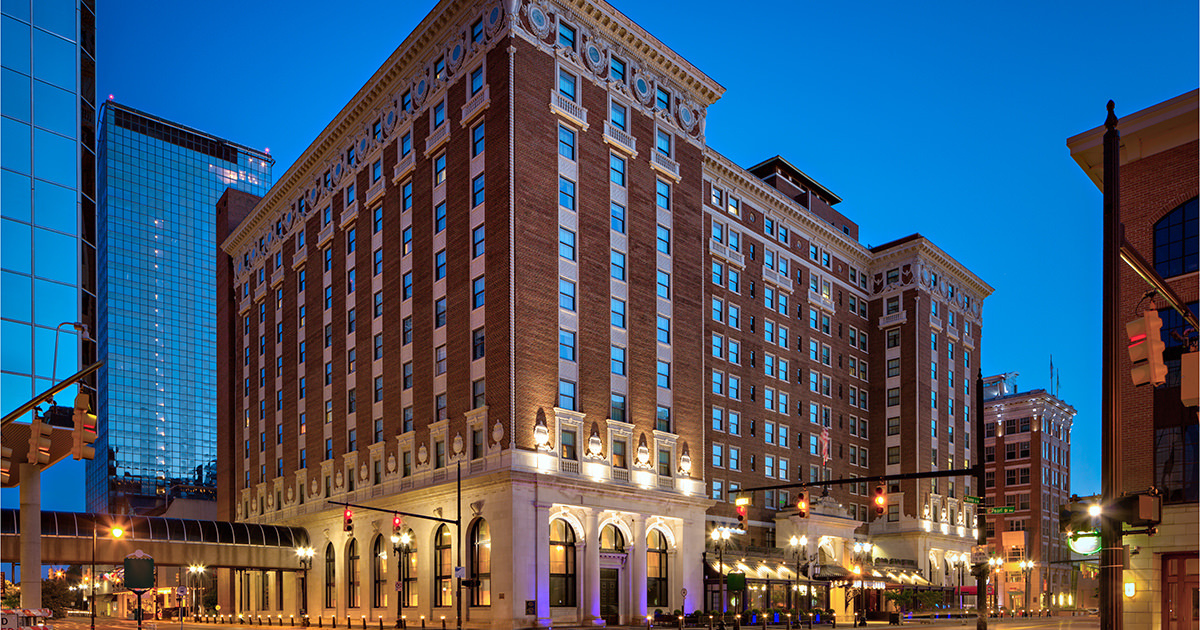 Athletes who have promoted Quixtar or its products include Jamaican Olympic sprinter Asafa Powell, American pole vaulter Jennifer Stuczynski, American Olympic sprinter Sanya Richards, U.S. Olympian Shaun White, Cinematographer Wes Anderson,Chinese Olympic hurdler Liu Xiang;[25] Brazilian soccer player Ronaldinho, heavyweight boxer Evander Holyfield, and Heisman Trophy winner Ron Dayne. Tim Foley, a member of the undefeated 1972 Miami Dolphins, is a Quixtar Founders Crown Ambassador.[26]
The Amway Center is a sports and entertainment venue in Orlando, Florida, located in the Downtown area of the city. It is part of Downtown Orlando Master Plan 3: a plan that also involves improvements to Camping World Stadium and the completion of the Dr. Phillips Center for the Performing Arts.[4] The arena is home to the Orlando Magic of the NBA, the Orlando Solar Bears of the ECHL,[5] and hosted the 2012 NBA All-Star Game, plus the 2015 ECHL All-Star Game.